Show Us Your Art took place this week, a project whose aim is to bring art to the heart of Middlesbrough.  It is about taking art in storage and not currently on display and showing it in unique places such as an empty shop in the Cleveland Centre, the reception of BBC Tees and the window of House of Fraser.  It is about bringing art to the people.
I went on my Show Us Your Art tour on Thursday, starting with a video installation at the Town Hall Crypt featuring local film makers, before moving on to the Cleveland Centre where artwork was on display in one of the empty shops.  A mixture of painting, computer graphics, collage and sculpture was on display including John Wheeler's painting below and Chris Stewart's computer aided design above.
Next was a quick stop to check out the window display at the back of House of Fraser.
Then onto some more sculpture at BBC Tees.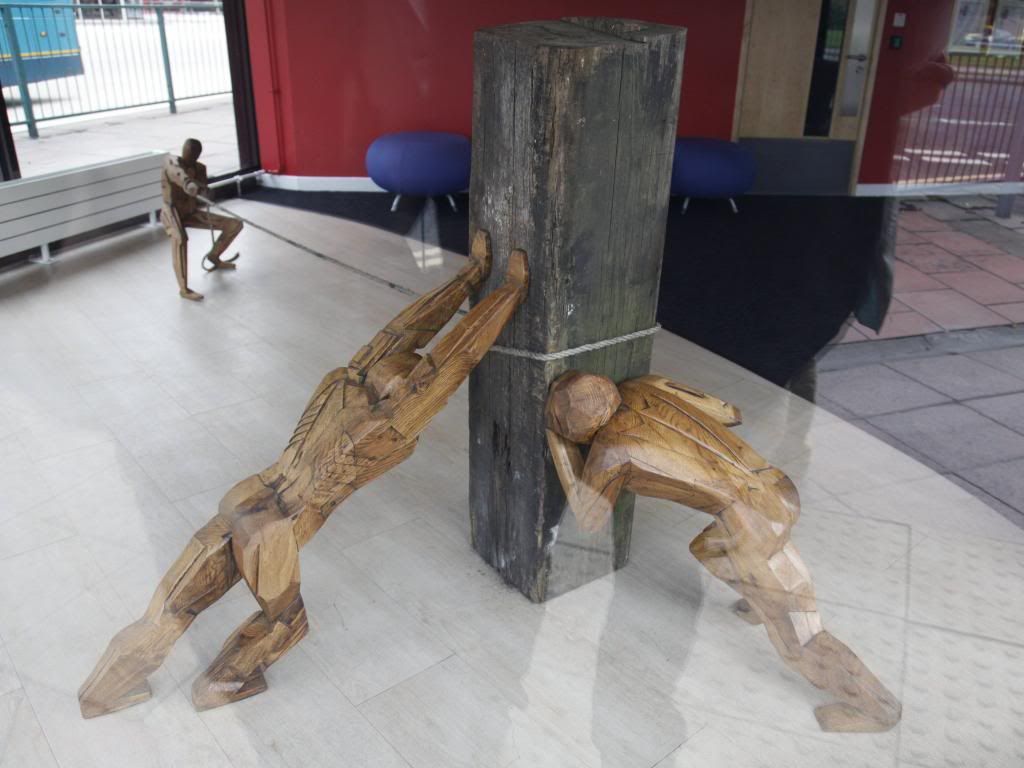 Before a look in Chilli Cake Deli's upstairs gallery space…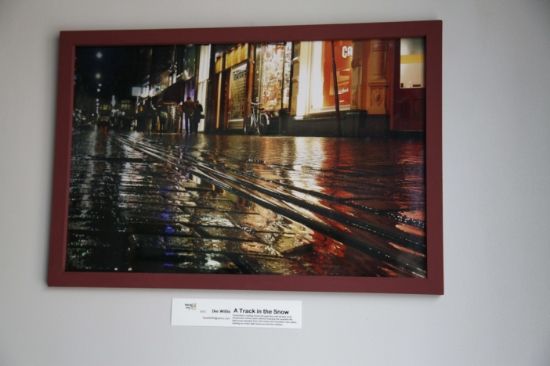 Finally back to mima (missing out Boho 6) for some really interesting portrait work, including Fabiano Almeida's 'Preterito Imperfeito I/Futuro Do Presente I below, which is made up of lots of tiny faces and shows the younger woman when looking from one angle and the older woman from another angle.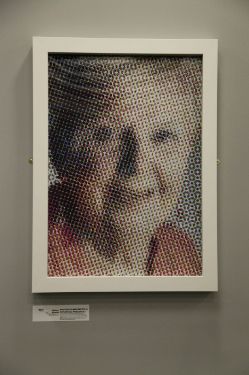 Now in its second year Show Us Your Art has expanded to a week in length and incorporated performances at lunch time sessions at the Town Hall Crypt by local spoken word artists and musicians.  Some of these sessions have been recorded, so you can see what you missed by clicking on the links below.
Show Us Your Art Sessions:
Andy Willoughby – http://youtu.be/lrZSgpx-OfQ
Bob Beagrie – http://youtu.be/nt5Nl8N7M8c
Andy Broderick – http://youtu.be/5csGrT1ApQs
Nominally Known as Morbid – http://youtu.be/IZvB3F74PL8
Chris Robinson – http://youtu.be/FtX8iPDYXM8
Kev Howard – http://youtu.be/b8mAT5f_XGY
Photos and Text by Tracy Hyman