The spotlight is turned on Middlesbrough's rich heritage during Local Heritage Month which starts on Friday (May 1).
And if you thought you knew Middlesbrough, a packed programme of events throughout May might just make you think again.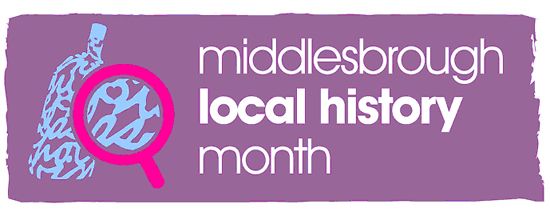 Over the next four weeks, a series of walks, talks, tours, runs, exhibitions, a nostalgic film show and open days will celebrate all aspects of the town's history.
Local History Month is a chance to take a closer look at the town's history – from its medieval origins to the emergence of Ironopolis and the creation of 20th Century icons such as the Transporter Bridge – and to promote awareness of its rich and diverse heritage.
Local historian and Middlesbrough Local History Month Steering Group member Martin Peagam said: "Local History Month is a chance to share stories and experiences of the people who have shaped the history of the town, not just the 'ironmasters' and the 'great and good' but also the ordinary folk.
"Each year, thanks to Local History Month I find out new things about the past and learn about new developments that make this such a vibrant and interesting place to live, work and play."
Events in the 2015 LHM programme include a look back to Middlesbrough's Winter Garden on Saturday, May 2, as well as talks on the town's buses and 'Pleasure vs. Pulpit' on Monday, May 11.
There's a welcome event and tour of the Dorman Museum from 3pm on Tuesday, May 5, and screen buffs can look forward to Middlesbrough on Film – Take Two on Thursday, May 28.
There are a number of opportunities to explore Linthorpe Cemetery, while 'Medieval Middlesbrough' will be the subject of a workshop at myplace Tuesday, May 19.
Local History Month will also welcome an international festival to the town for the first time, with Pint of Science delivering talks on history and archaeology at O'Connells pub on Tuesday, May 19.
On Friday, May 22all are invited to a talk at the Dorman Museum on the war drawings of Joe Cole.
Middlesbrough Council Arts, Events & Festivals Development Officer Phil Douglas said: "The growing popularity of Local History Month shows just how much interest there is in the Middlesbrough's fantastic heritage.
"However much we think we know, there's always something new and fascinating to discover and that's what makes working on the project such a pleasure.
"Once again we're delighted to have been able to bring together such a diverse programme for the coming month, and hope as many people as possible will get involved.
"We're also hugely grateful for the support of individuals and organisations across the town without whose input Local History Month simply wouldn't be possible."
Local History Month brochures are now available from shops, cafes and libraries around Middlesbrough and details of events can be found at www.historymiddlesbrough.com The brochure can also be viewed online at http://issuu.com/lovemiddlesbrough/docs/lhm_mar_15_issuu
For more information, email discoverboro@gmail.com
Keep up to date with events via Facebook at fb.me/Discovermiddlesbrough or Twitter via https://twitter.com/Discovermbro